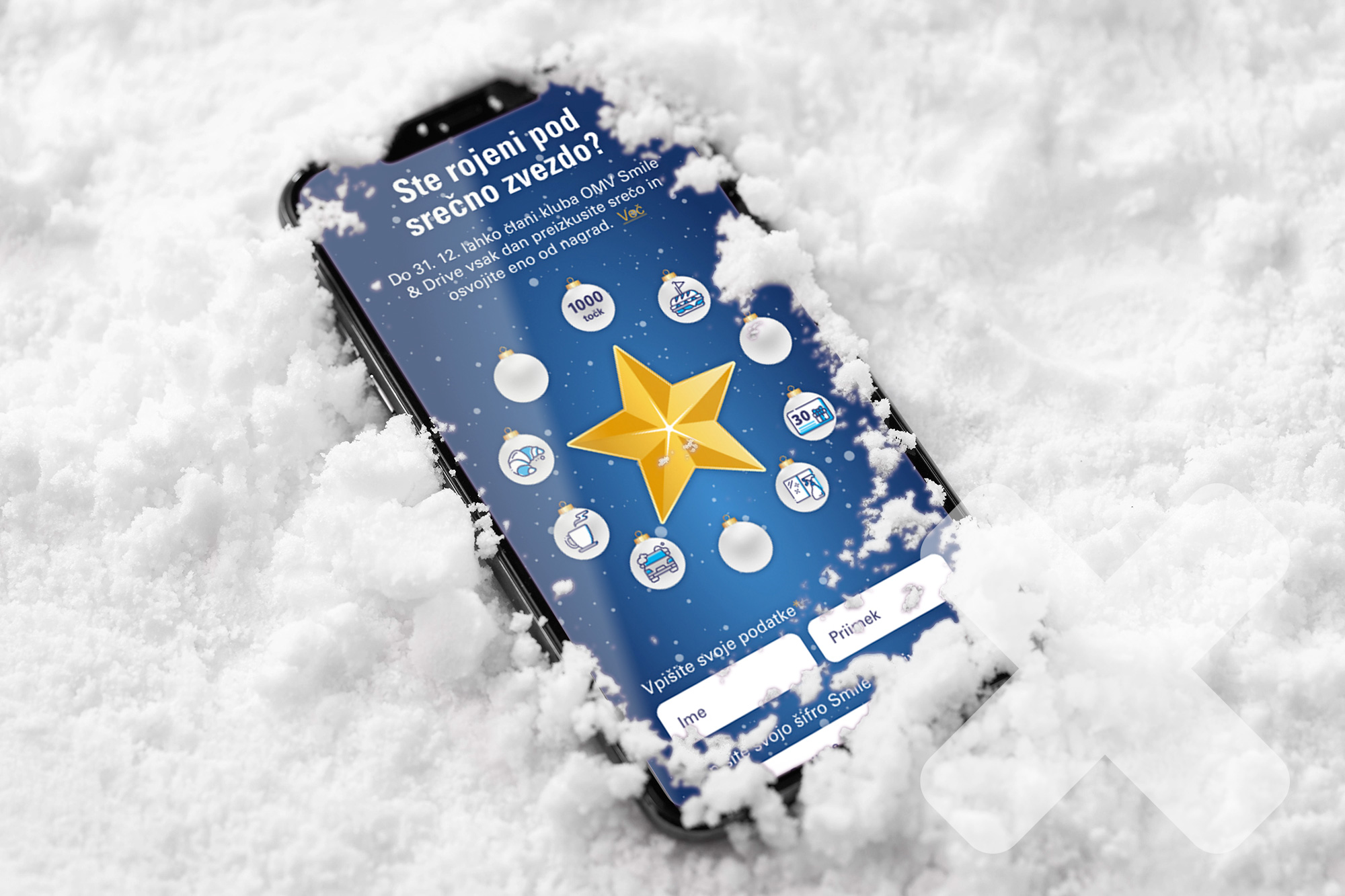 Smile & Drive spin wheel: Were You Born Beneath a Lucky Star?
With OMV, we created a festive wheel of fortune with the aim of raising awareness of the use of the Smile & Drive loyalty card.
BRIEF & REFERENCES
01
Thanking the existing members of the Smile & Drive club
How to thank existing members of the Smile & Drive club in a fun way and promote awareness of the use of the loyalty card?
02
Entertaining and rewarding with our own services
A simple gamified solution would randomly reward users with coupons for coffee, windshield cleaner, fuel and loyalty points, etc.
03
Get new members with a simple game of chance
Only Smile & Drive club members could play the game with their loyalty card number. Others must first register and become members.
04
Greater engagement of Smile & Drive members
With a simple game that offers many nice prizes, we would increase the percentage of users who return to the site frequently.
44,817 games played
8,736 users
1,114 daily prizes awarded
766 clicks on account registration
WHAT WAS THE RESULT?
A wheel of fortune game in the shape of a Christmas star.
Smile & Drive Lucky Star: Were You Born Beneath a Lucky Star? is a festive game of chance. Instead of a typical wheel, we used the star that brings magic to most Christmas trees in December. On the OMV website, it led lucky winners to magical prizes with its rotating rays.
Contact us
How did Smile & Drive club members find out if they were born beneath a lucky star?
When visiting the OMV website, a pop-up window appeared with the Smile & Drive Lucky Star game. Members of the Smile & Drive club could play it 3 times a day. By entering their loyalty card number and email address, they spun a lucky star. With a bit of luck they won various exclusive prizes through the unique spin wheel algorithm.
Campaign rewards and effects of spin wheel
If users hit the prize on the first try, the game was over for them for the day. However, since the desire to play again and win the prize in a game of chance is great, they could come back the next day.
Likewise, the person whose ray stopped on an empty New Year's bauble, which did not contain a reward, received two more attempts. Between each turn of the star, 10 minutes passed before users could play again. But despite the timeout, they returned to the site in large numbers.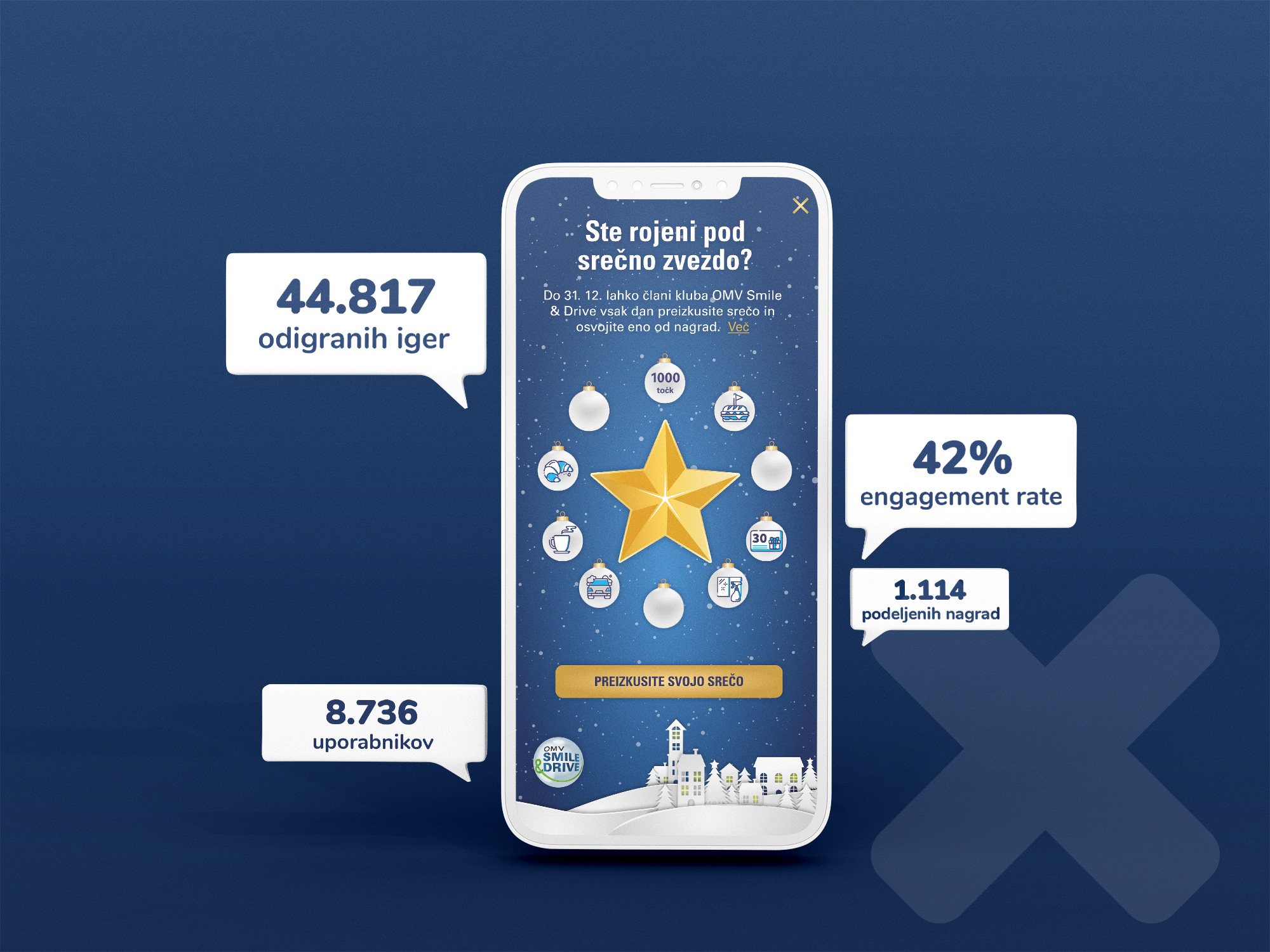 As much as 42% of all people who visited the OMV website after seeing the game in the pop-up window logged in and played it.
In two weeks, 8,736 users played the game, and since they had 3 attempts each day, this meant 44,817 games played.
We redirected 766 users via the wheel of fortune to the subpage for registering a new OMV Smile & Drive card.
Want to receive a game idea in your inbox?
Send us a message and we'll reply with an idea for your next playful campaign 🤝
Contact us