Hi 👋 We're Escapebox!
We believe in the power of playing, connection and cooperation. Our machine is powered by chocolate, coffee and music. Not necessarily in that order, but necessarily as a full set.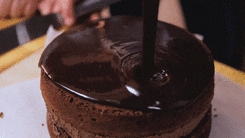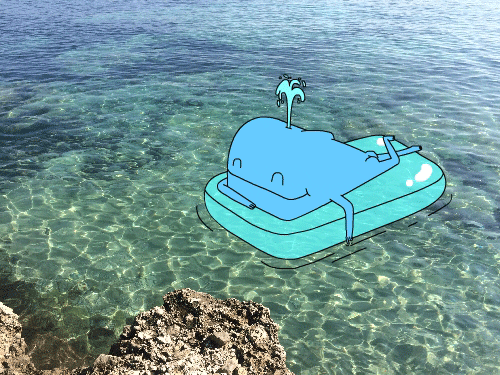 Escapebox is:
Blaž, Marko, Nina, Andrej, Polona, Maruša, Tine, Nina, ...
We chase away the Ljubljana fog with sunny screensavers, longest gif competitions and Dessarts (darts where the loser goes to get dessert for the whole team).
We turn presentations of brands, products and tourist destinations into playful experiences that instill confidence in users, inspire them, challenge them and entertain them.
If we had to describe ourselves with one word, we'd say "naughty". If we could use two, we'd add "deliciously".
Mission
The core mission of our gradient green expedition is to turn brand presentations into playful experiences that entertain and excite users and build an emotional bond.
Vision
Our vision is to create an online tool that will enable creators to quickly, easily and affordably develop advergames and interactive quizzes.
Philosophy
If the swords of ideas are not bent, if smiles do not sparkle, if failed attempts do not lie on the ground, then it can't be in accordance with our philosophy.
THIS IS US
Escapebox heroes
Nina Križaj
Project manager
Polona Zaletel
Art director
Maruša Žemlja
Illustrator
Tine Pintar
Software engineer
Luka Gominšek
Project manager
David Kvaternik
VR engineer
Sebastjan Zajc
Technical engineer
Peter Jenko
Video producer
Dare Hriberšek
Copywriter
"The Escapebox team prepared a unique Escape Treasure Hunt game for us at the municipal aquatic park in Višnja Gora. The game exceeded our expectations as well as those of the visitors. So much positive feedback has really had a positive impact on the overall operation of the park. Everyone who took part, both young and old, was full of praise for how the game is something novel, interesting and ultimately, if you are successful, rewarding. It really brought something new to our environment and became a real attraction. We recommend this kind of experience to everyone. "

Miha Katič

Bazen Višnja Gora
"Our paths with the creators of Escapebox crossed last year. They caught our attention with their interesting approach and relaxed and professional attitude. We connected on several levels, their approach, where they fully devote and adapt themselves to the client, is extremely important for a tourist destination client. Their expertise and knowledge, which they constantly advance, are the qualities that convince and encourage clients to continue the cooperation and launch new joint projects. "

Blaž Veber

Tourist board Kranjska Gora
"Harvey Mackay wrote: 'An average person tells it. A good person explains it. An above-average person shows it. A great person inspires others to see with their own eyes.' Thank you for the excellent digitalisation of the story of Peter Klepec. You evolved a myth from 'story-mongering' into an interesting and informative quiz that instils tourists with a desire to experience more in the land of Peter Klepec. I wish you many more such successful projects and send you my warmest regards. "

Alenka Kovač

Mayoress of the municipality of Osilnica
"Through extremely relaxed communication, we arrived at highly professional and creative solutions. The Escapebox team really knows what it's doing, as was also confirmed by the final results of the campaign. "
"We've had a great year, having learned a lot through the 'mojbosch influencer' project. For us, this was a truly daring project outside of our usual framework. The project was very well received both internally and among the broader public. We see the reasons for success primarily in the close collaboration and good coordination of the entire project and all the stakeholders. Despite the project being very demanding logistically and communications-wise, the Escapebox team took care of everything. A great team that we're happy to recommend to others. "

Maruša Miklavčič

Bosch Home Slovenija
"After 25 years of business, we only work with our partners who make collaboration a joy and a joint challenge, not a new problem. Escapebox meet the criteria with ease, as they prepared an excellent custom product for us – a unique escape room at Kostel Castle – and are a pleasant, cooperative and highly responsive team. We are already certain we will soon order a new project from them. "

Natalie in Aleš Lisac

Lisac & Lisac
Want to receive a game idea in your inbox?
Send us a message and we'll reply with an idea for your next playful campaign 🤝
7flags Method
Using our own 7flags methodology, which is based on the seven key components of gamification, we create unique, emotional and fun advergames.